North America and Pelican Nebulae. H-alpha
I just got a Hydrogen-Alpha clip-in filter for my 60DA. Totally blown away by some of these shots (click any for hi-res).
First the H-alpha of the North America Nebula. Taken from my backyard…with a neighbor's security light on.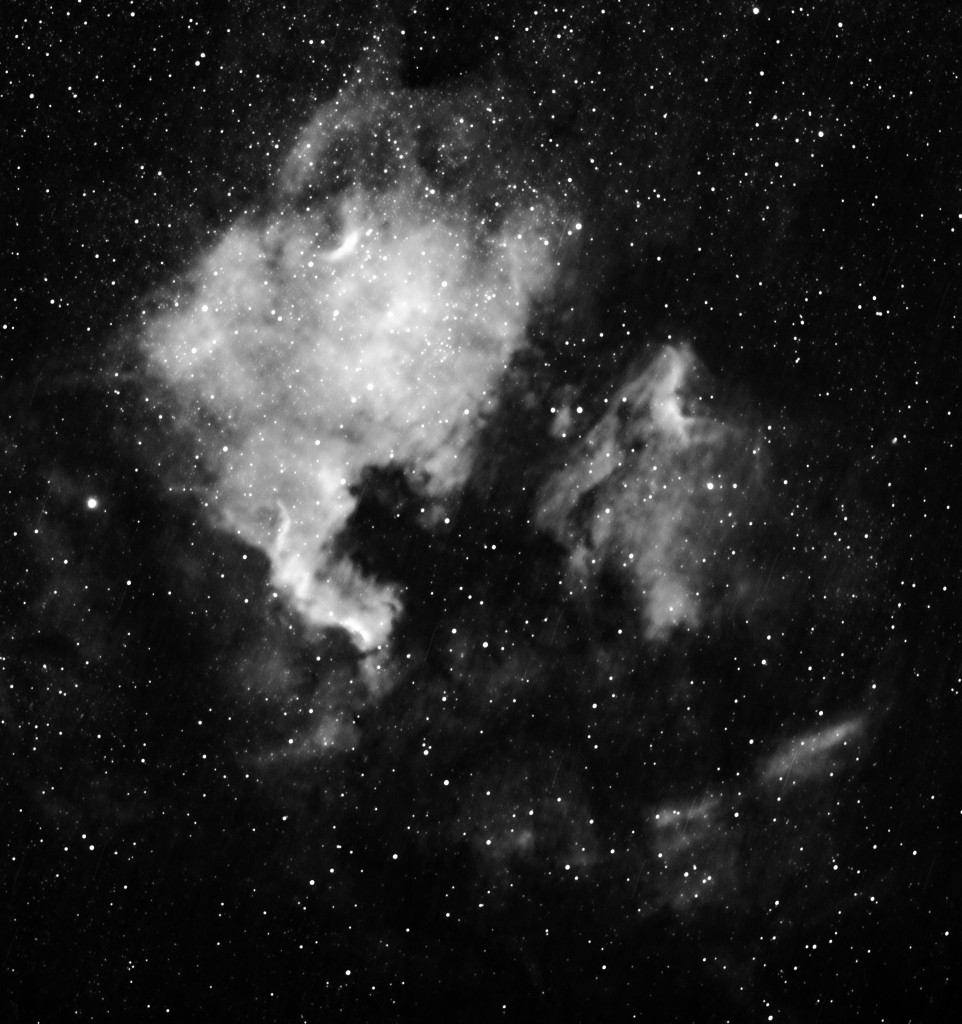 Combined with a color shot I took a few years ago.