---
---
We arrived at the Grand Canyon shortly after sunset. It was pretty cloudy AND snowing, so it wouldn't have made that much of a difference. The first thing you notice upon coming to the canyon is the sheer size. I've been there several times before, but it's been quite a while. (As before, click any image to view it full-resolution).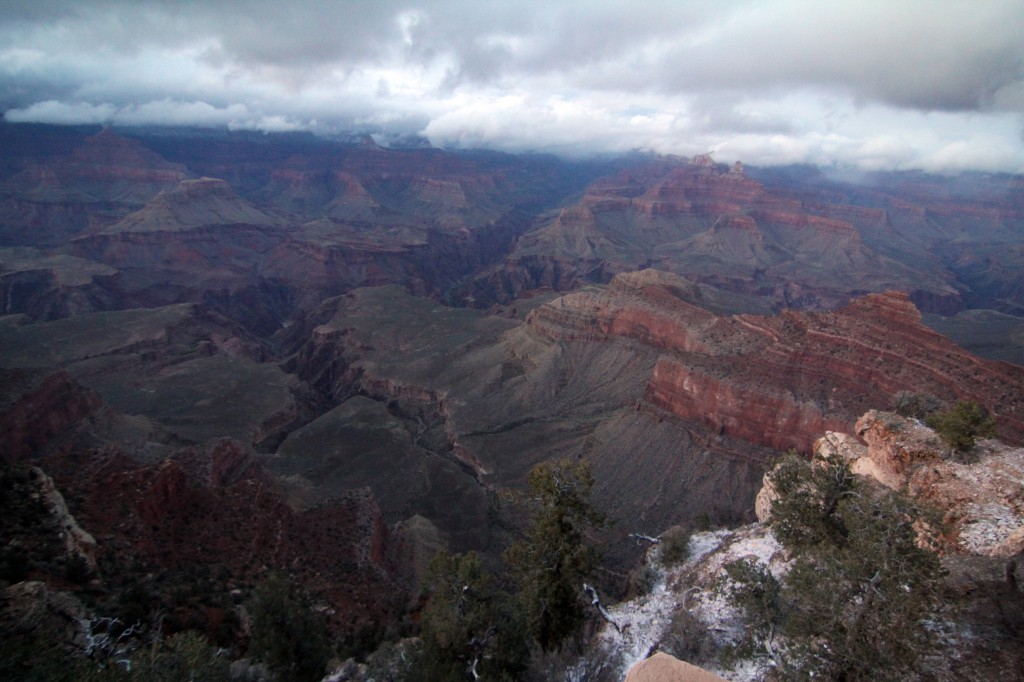 After dinner, we decided to return to see if any "sucker holes" existed so I could get some photos of the stars. We got lucky. Below is a 10m shot taken at ISO 800. You can see star trails around Polaris. I'd point out it wasn't completely clear the whole time.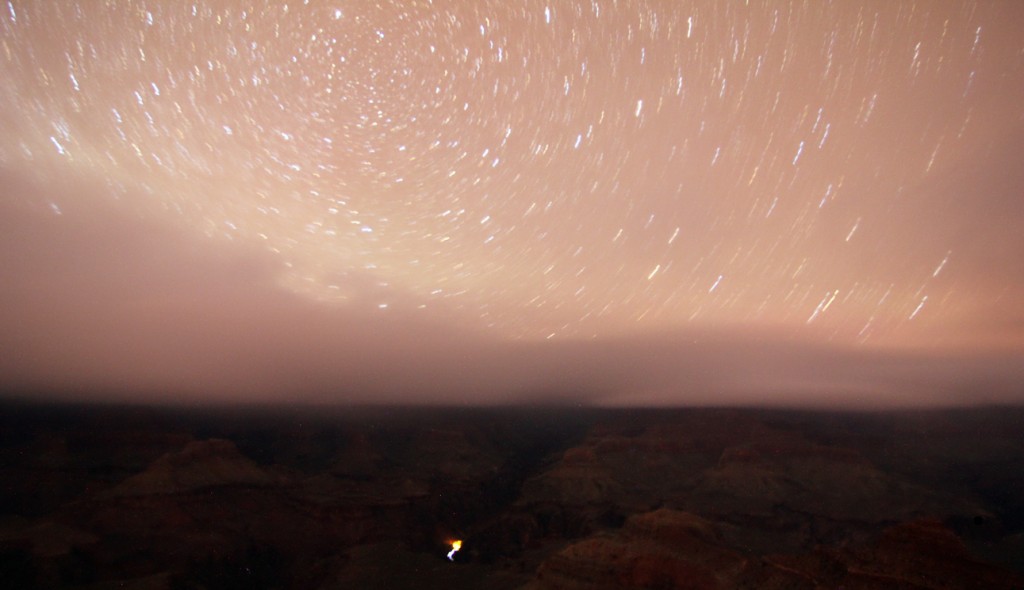 I also did a 15″ shot of Auriga, which was just poking out of the clouds. The stars really were dazzling here.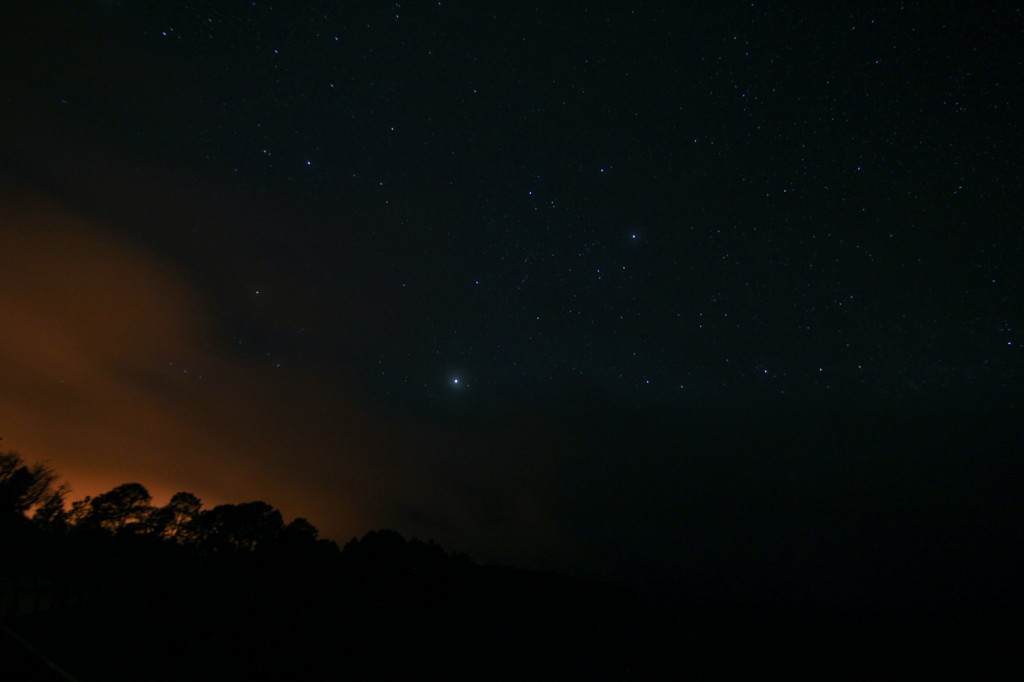 Also visible here is Jupiter, just above the clouds.
The next morning, we woke up at 5 AM to watch the sunrise. It was pretty cloudy, but there were some holes.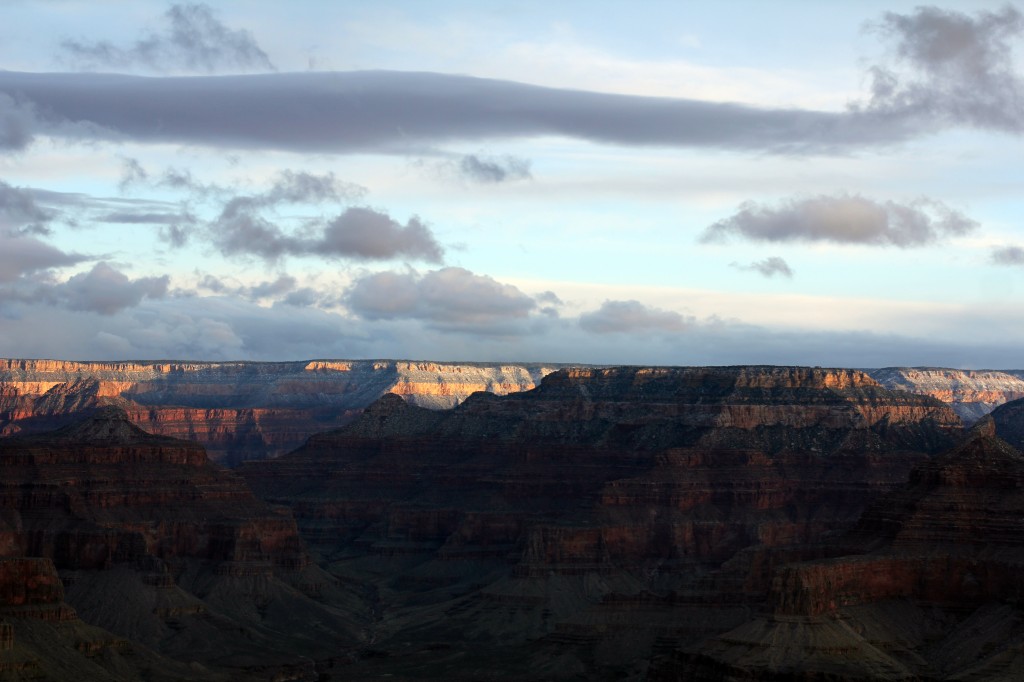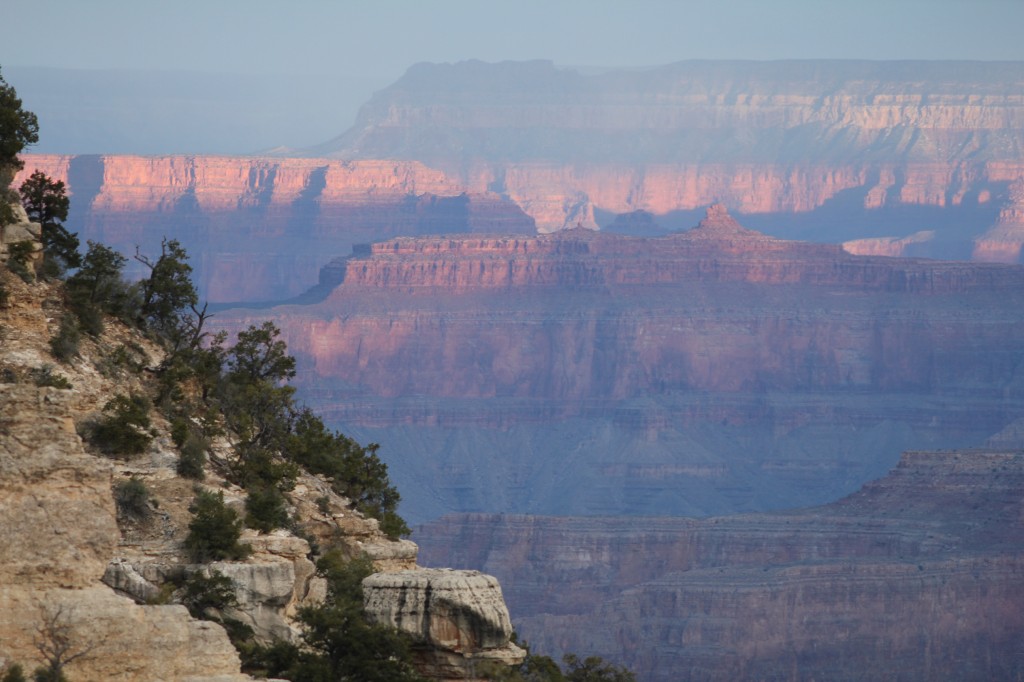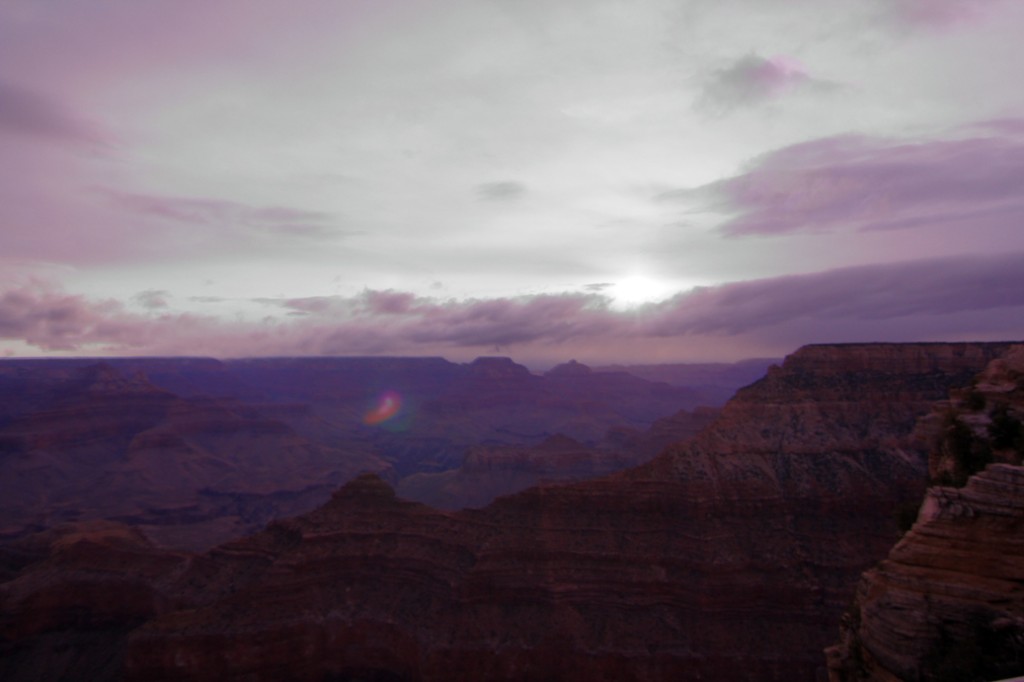 We spent the rest of the day at various spots throughout the Canyon's rim. We also did a plane flight over the canyon through Grand Canyon airlines. Below are some of the best shots: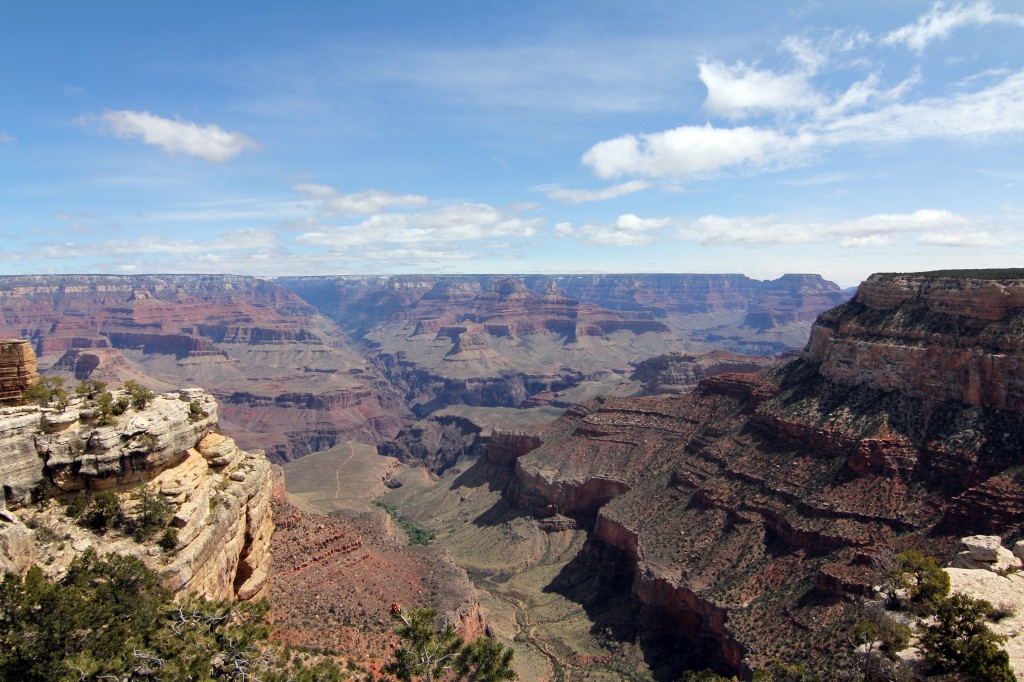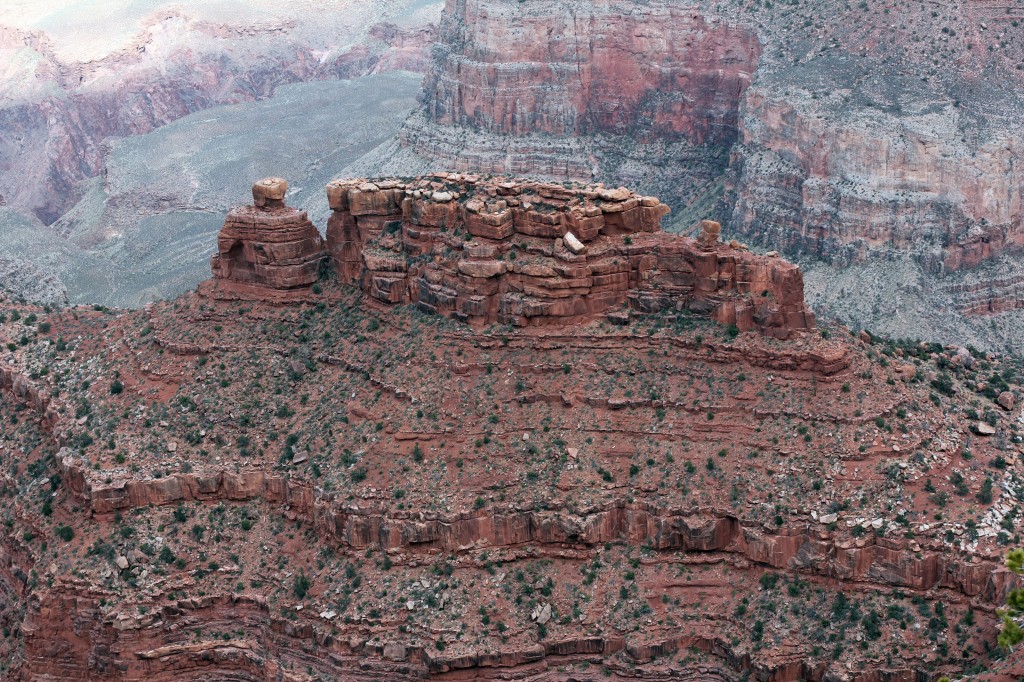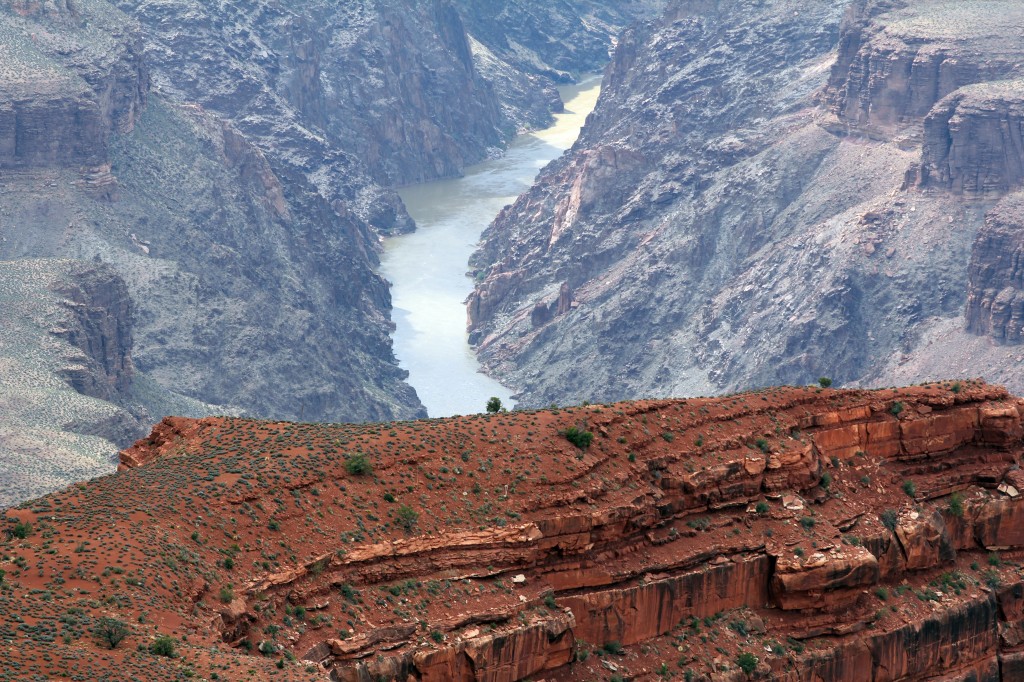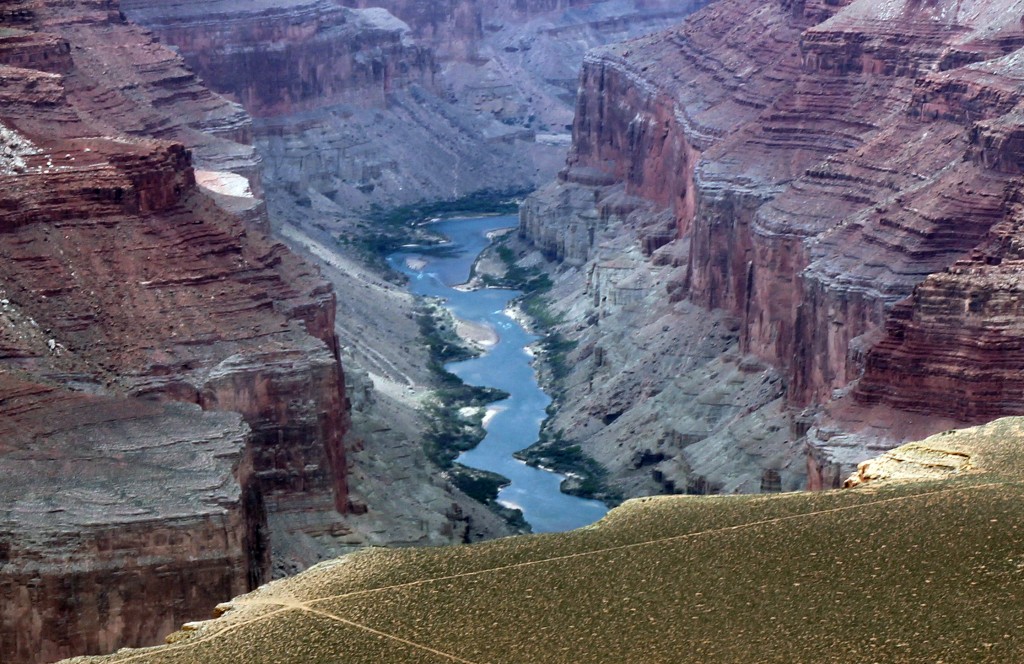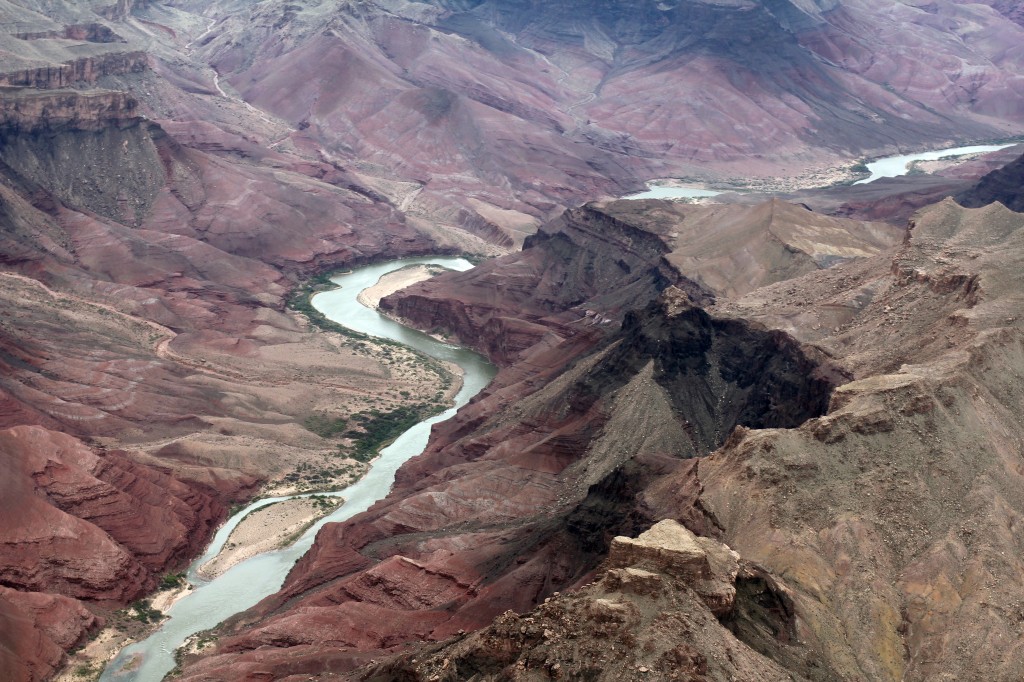 I did take a lot more images. I will soon post a link to some lower-res shots of all the rest.
---
---