---
---
---
---
---
---
---
---
---
---
---
---
---
---
---
[NOTE: For the most part, if a preview image looks bad, it's because of the way WordPress is compressing the full image. Click for a better picture.]
Before I get to the pictures, I wanted to mention that I got to use a new Canon 60DA for these shots. This is a camera designed with astrophotography in mind. The mirror-release is extremely quiet, there is very low light during shooting and it is more sensitive in several wavelengths of interest to astronomers. I'm seriously considering buying one.
So the one bad thing was that we had to use a cable release instead of an intervalometer or a computer. That meant someone had to monitor the shots. Almost all of them were made up of 3 3 minute exposures at ISO 3200.
The first object we went to was the Leo Triplet (M65, M66 and NGC 3628). M65 is the lower one. It has a recent supernova in it. It's the star on the left side of the galaxy.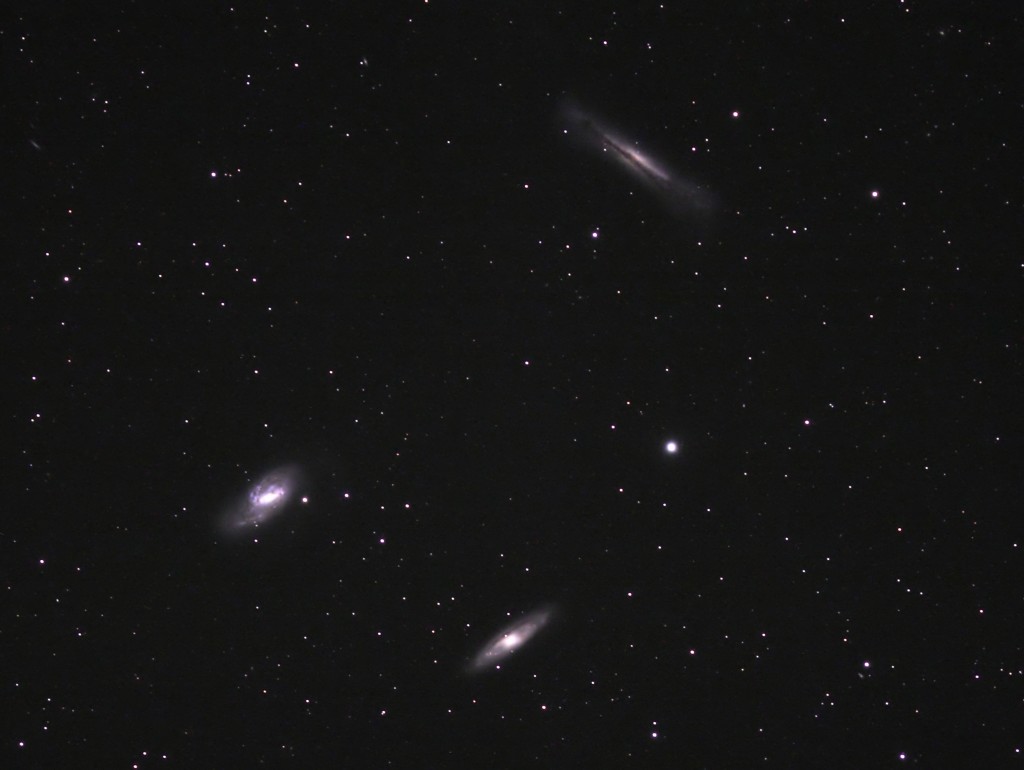 Next, I went to nearby M95 and M96. I was hoping to get M105 in there as well, but it didn't make it in: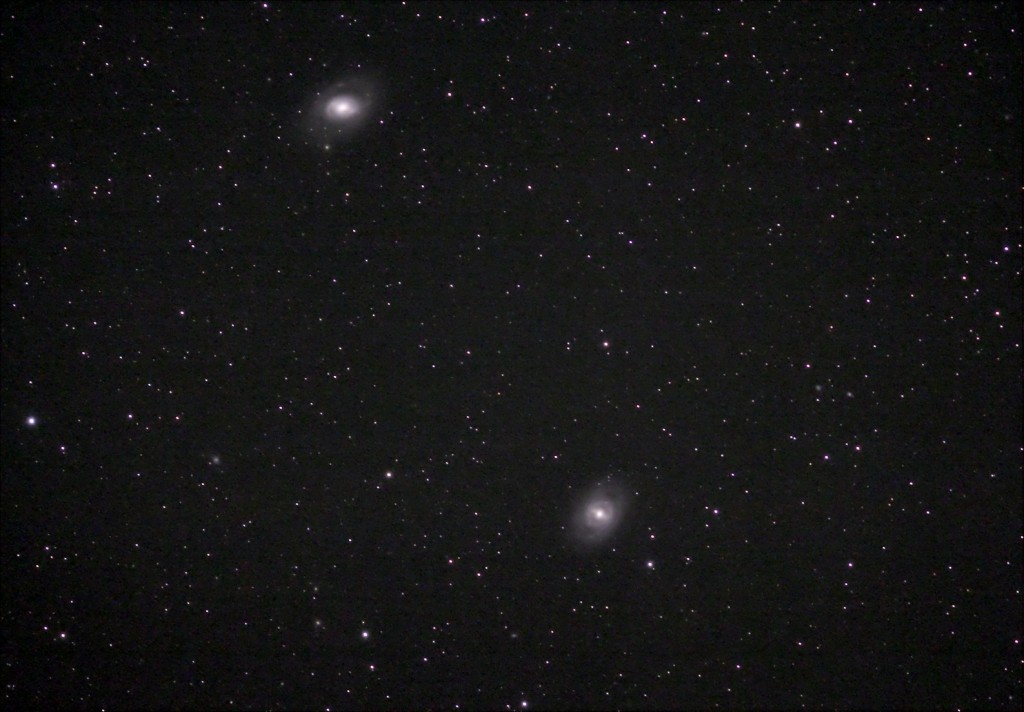 I went to M101 next. This was four shots. The other bright galaxy, NGC 5474 intrigued me. Turns out it's a dwarf galaxy.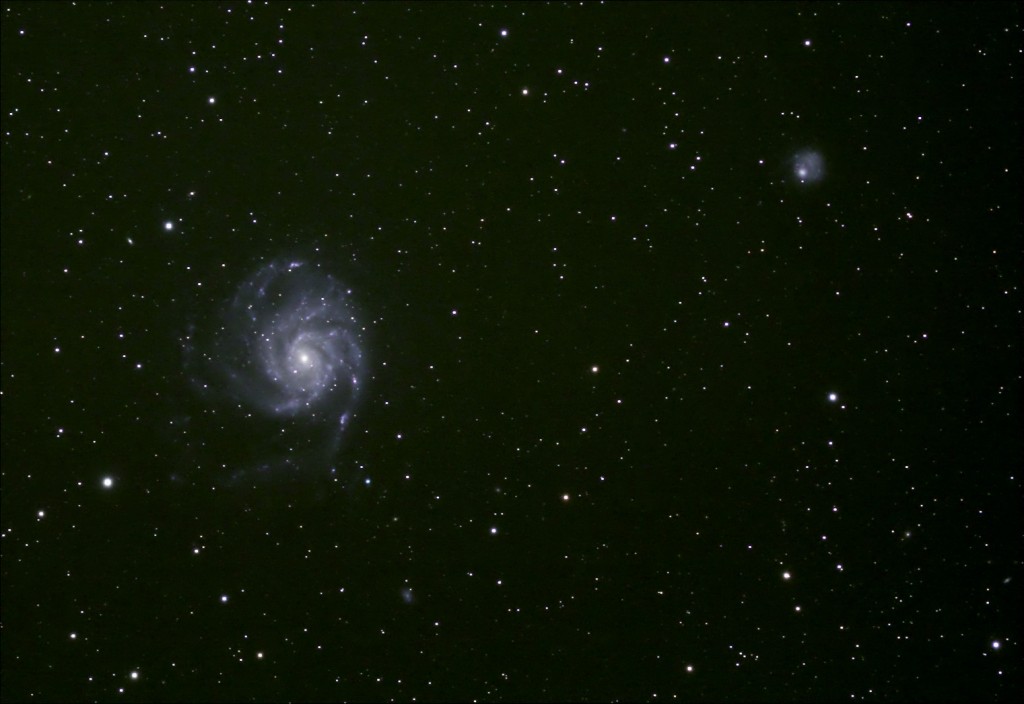 Markarian's Chain was next. I did four shots here. There is a huge number of galaxies visible in here.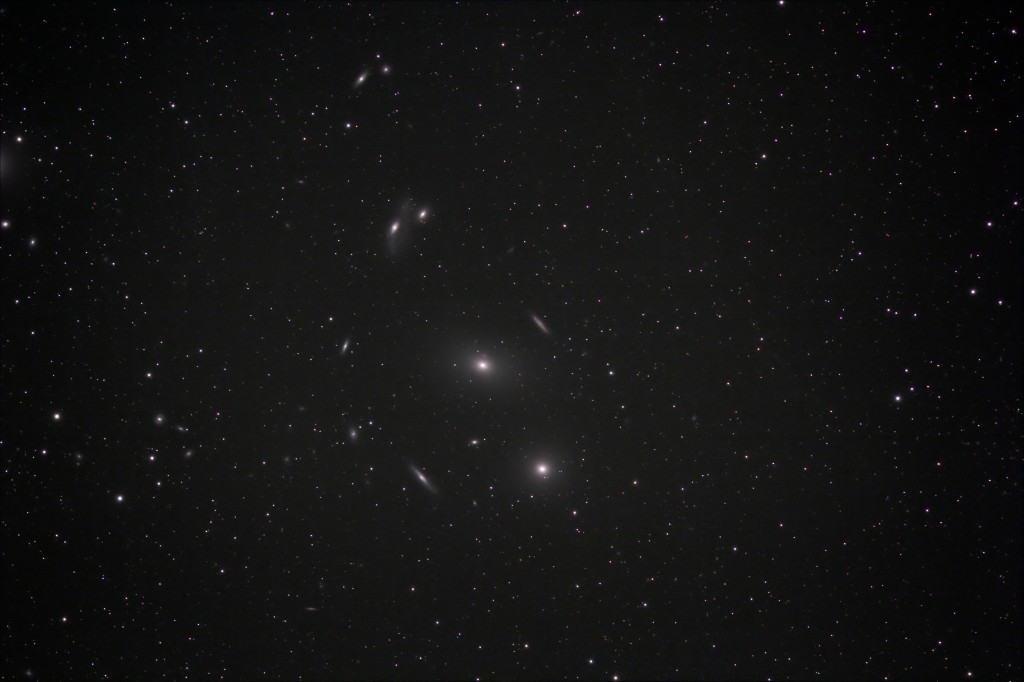 M104, the Sombrero Galaxy came next. In spite of the wide field, the Sombrero shape is clear.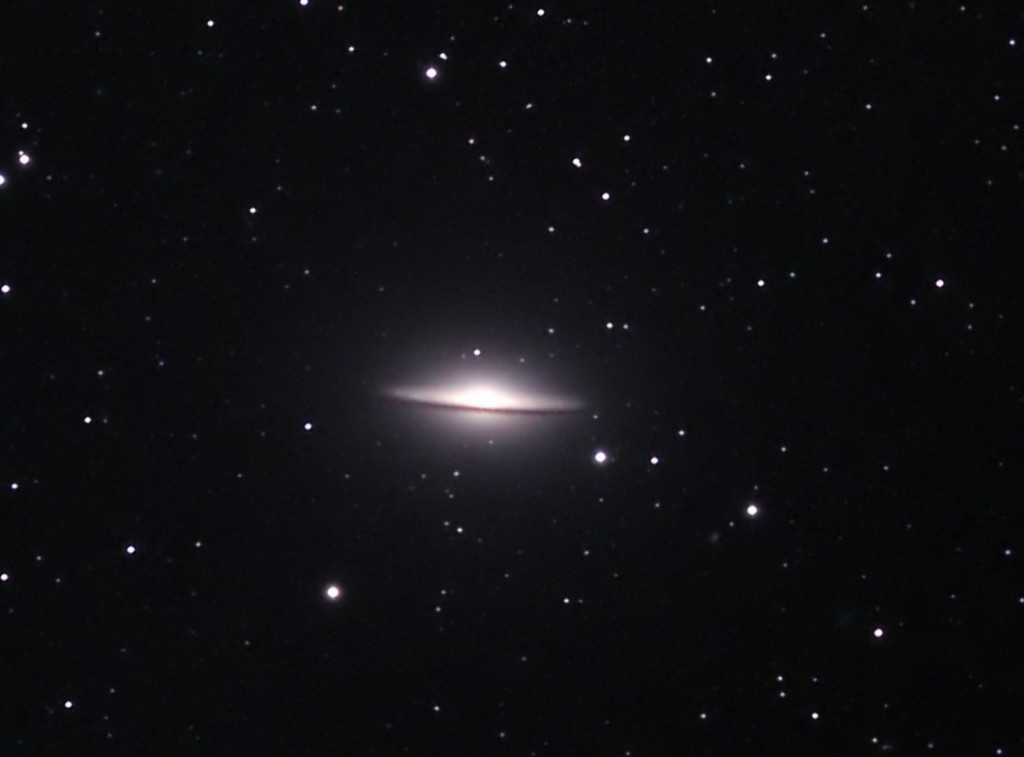 Next came M51 and its companion NGC 5195.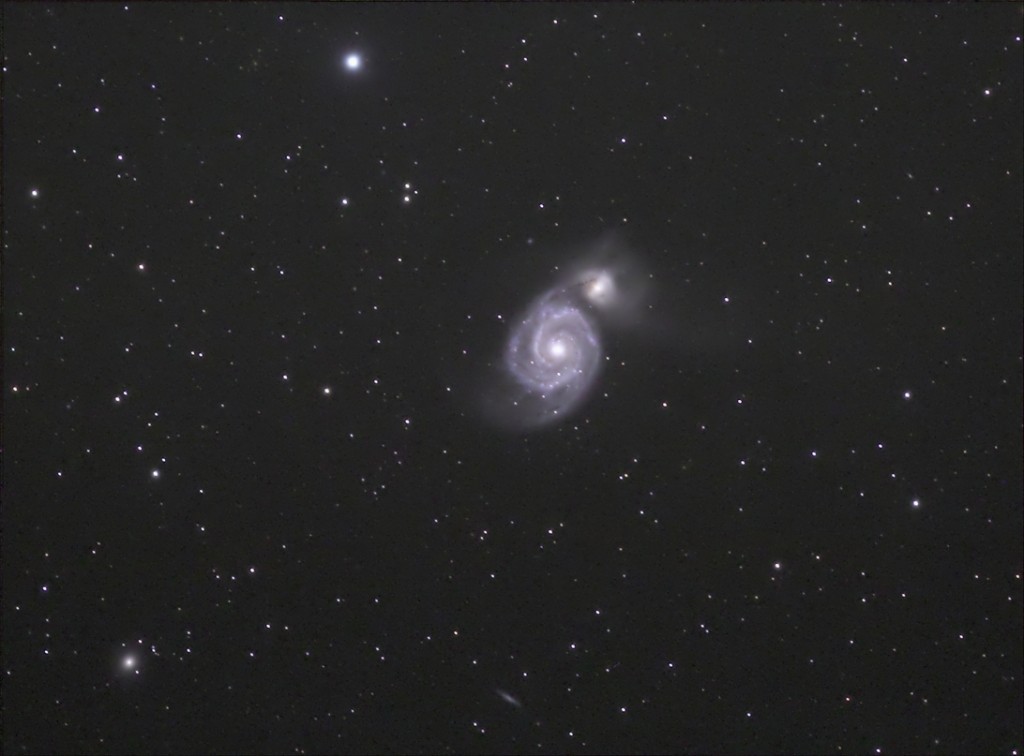 I then did M16, the Eagle Nebula (four shots). The color really dazzled in these shots straight off the camera.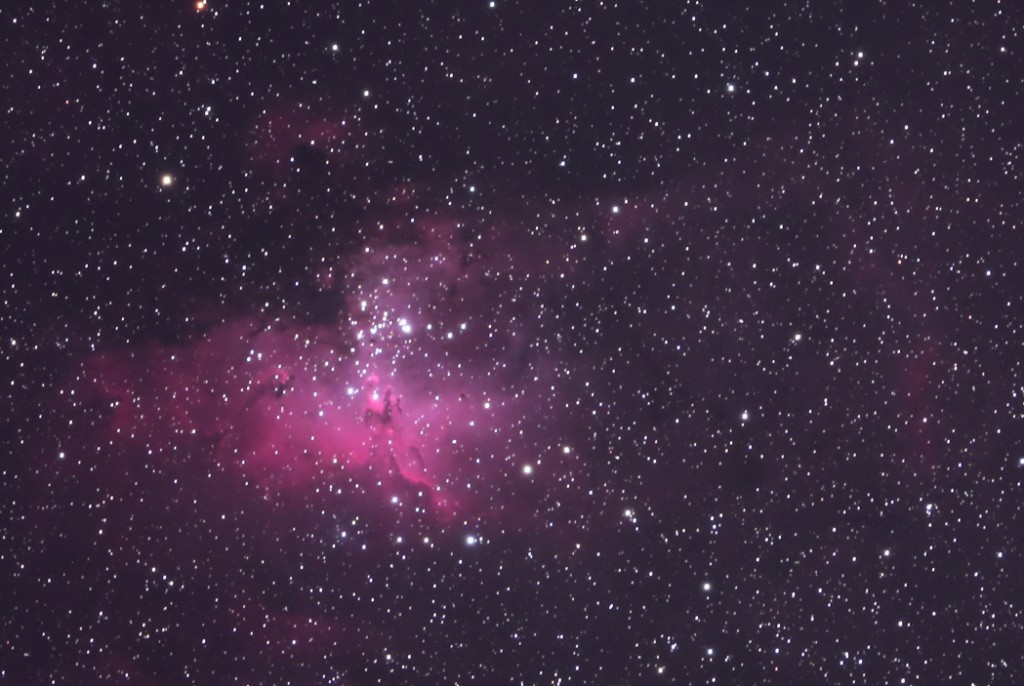 Then the objects I was dying to get a good picture of, M8 and M20. I think these were my best shots of the night.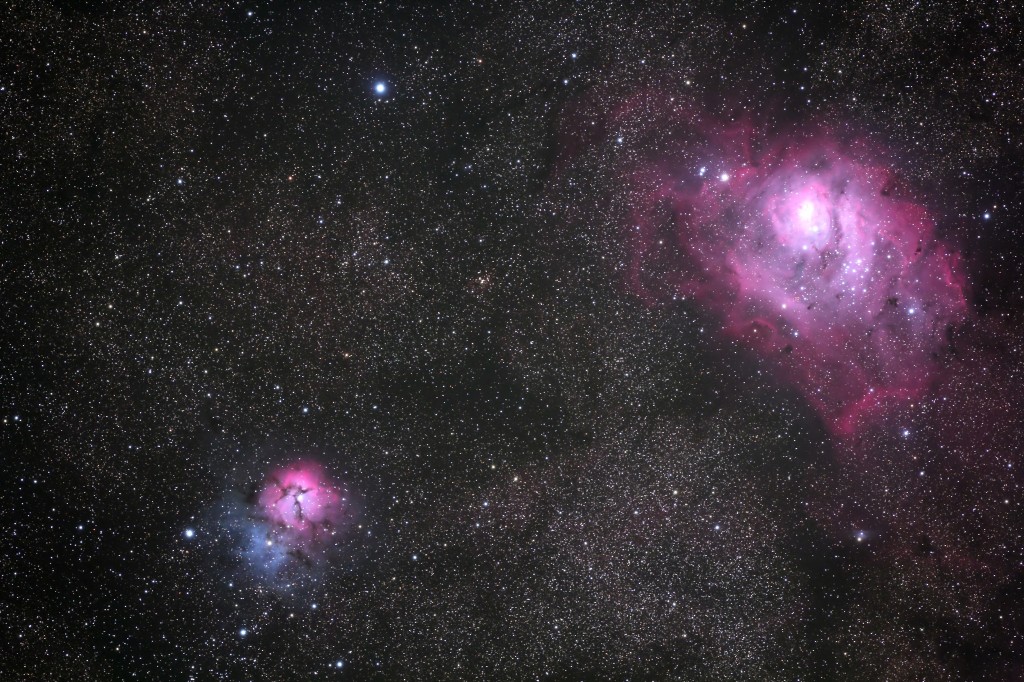 Then I did the Pipe Nebula, in Ophiuchus. On reflection, this would've been better in the 200mm, but I got a great shot of the bowl portion of this dark nebula. This was only two shots.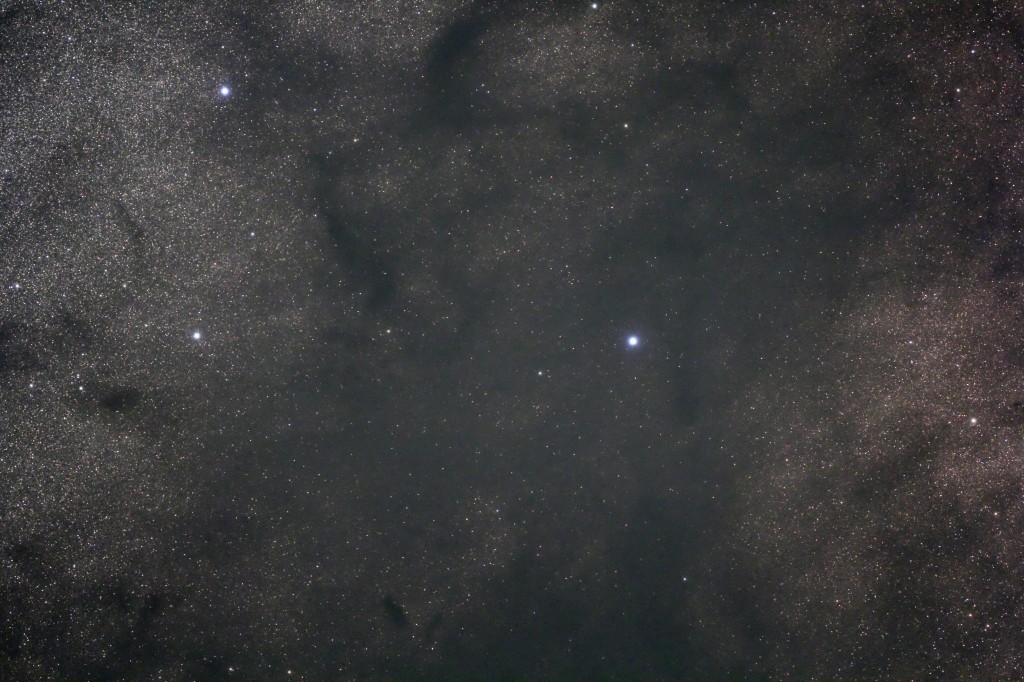 I did the North America Nebula next. I tried this out the last time I was here and wanted to compare. This was only two shots.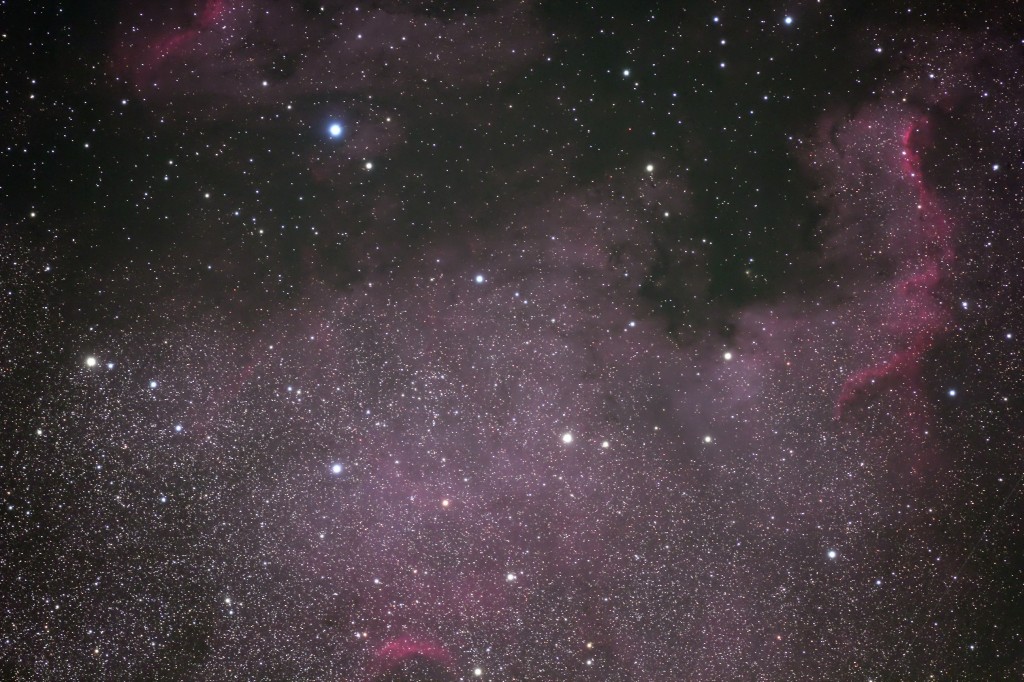 I ended the night with M13. This was just a single shot! Amazing clarity here.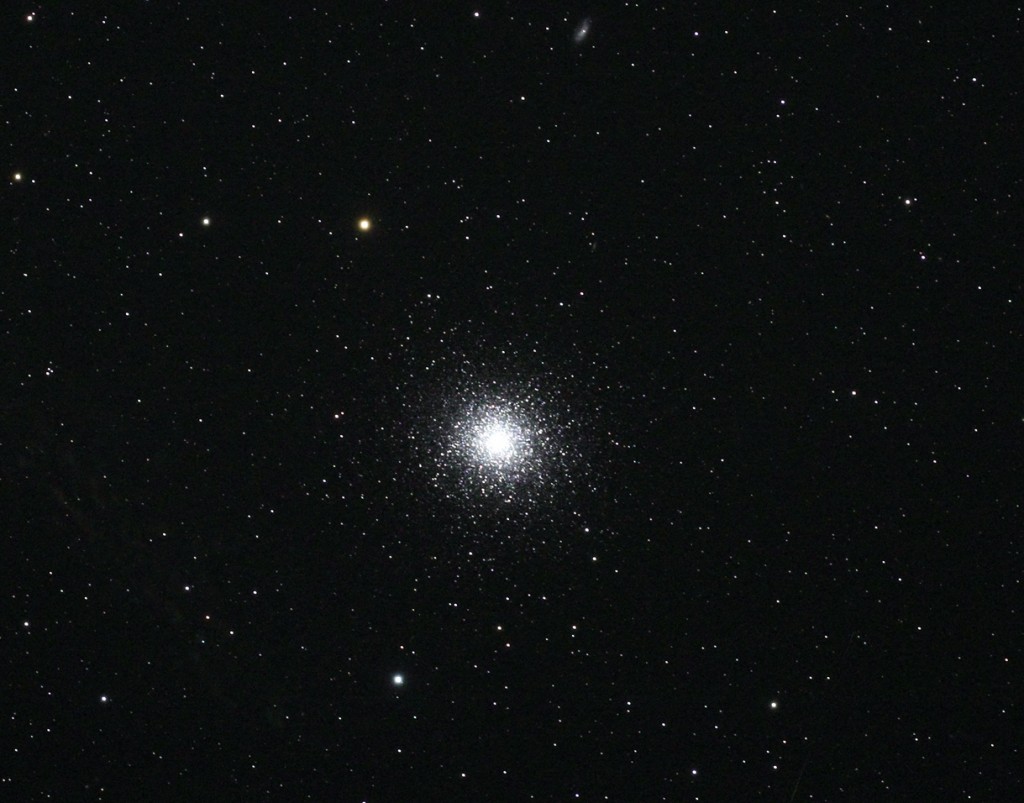 All in all, this night was probably the best night I've ever spent under the stars. Totally  worth the money. Thanks to the people at Kitt Peak, specifically Emily, who runs the observing programs and John who was our guide.
---
---
---
---
---
---
---
---
---