A mosaic of 16 shots taken with my Canon 60DA. Click the picture for the full-resolution image (137 megapixels).

---
I did a plane and helicopter tour of the West Rim of the Grand Canyon with Maverick.
---
Did some hiking near the Red Rocks in Sedona. Here's some hi-res pics.
This is the view from a few miles away, showing Bell Rock in the middle, Cathedral on the left and Courthouse on the right.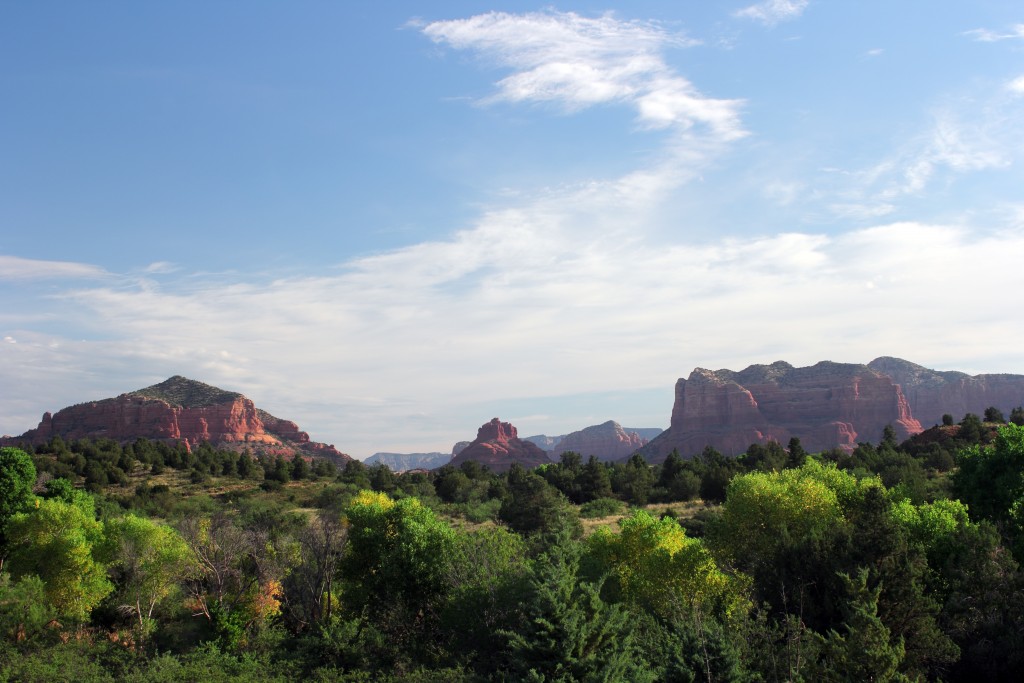 And a few close-ups of Bell Rock.
---